Amiga 4000T
Vintage Computing Festival East 2023 was a great experience for this first timer to any VCF type event. I was lucky enough to be accompanied by my friend and fellow retro guy Rich. We where not sure what we where getting into but it was an adventure awaiting for sure.
We started out in the Commodore lab where they had a 20 machine class room setup teaching some 6502 assembly. We sat in the back for the first section and sadly never made it back to the second lecture as there was so much to see!
The big day for me was the Consignment area. I had heard rumors of a few Amiga machines in there. I during drop off I saw an A500 in the box, A600 and an Amiga 4000T. We made it to the consignment area a little later than planned and there was about 30-50 people in front of us. I was a little excited and nervous I may buy something. Well buy something I did!
I had found the Amiga 4000T and wasn't sure if I wanted to spend that amount of money. There are days I still wonder what I did but I really do enjoy using the machine so it was a good buy. I then saw Chris Edwards and another gentleman looking at it. I decided to head back over and start a conversation with them. I had been watching Chris's YouTube show for a while and using his knowledge fixing an A2000 I had picked up earlier this year. After about 20 minutes of us talking I decided to ask if they where interested and after both of them had decided that If I was interested they were all for it...
Once purchased we found a little hand cart and started moving it to my car. Chris was such a great guy helping with all of this. He even posted for a photo!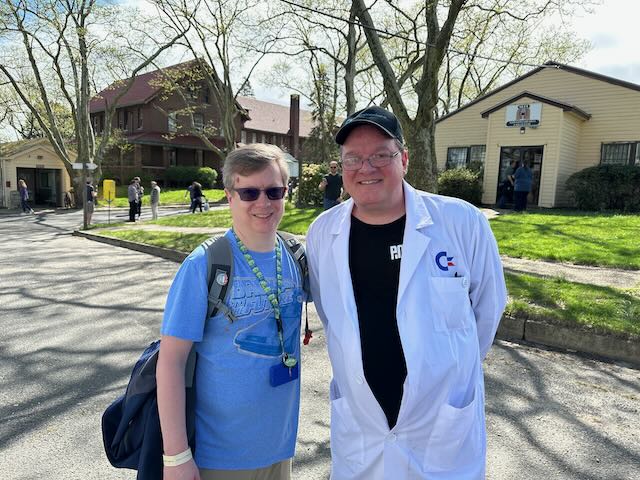 The CPU and 2 boxes where carefully loaded to the back of my car and to VA it now lives in its nicely new cared for home.
Amiga 4000 at my house.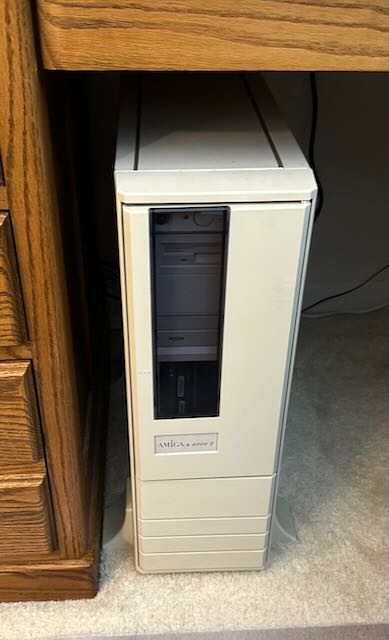 Some upgraded components that have been added.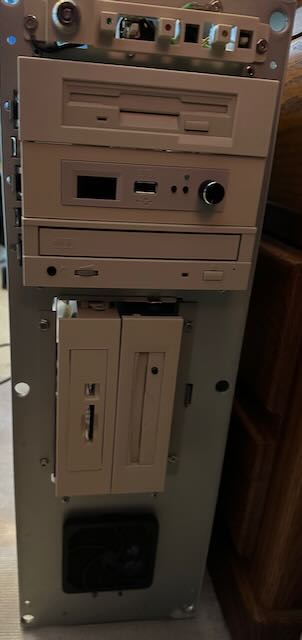 Contents of the 2 boxes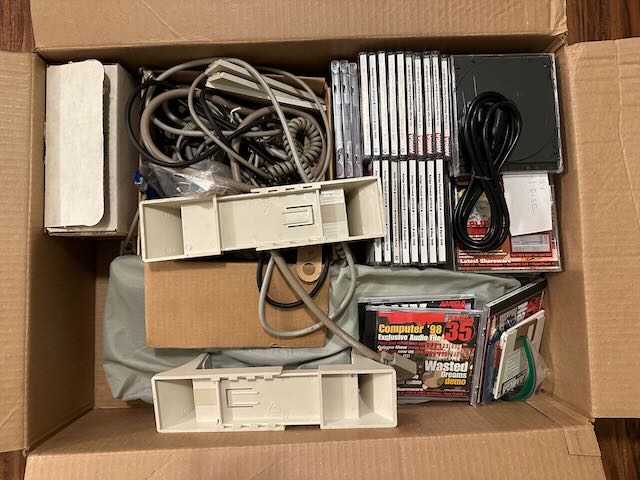 This has been a great buy and really have been upgrading things. I recently added a Picasso IV video card but that is a story for another time.
I am looking for many more Amiga adventures in the future!